Nendoroid - First created by Goodsmile Co. back in 2006. I'm not actually a Nendoroid Fans even though I've seen so many lovely photos taken by Nendo lovers.
Photo taken by @alictoya (Instagram)
Basically Nendoroid often refers to Anime or Manga character but what drives me to make an article about Nendoroid today wasn't because of that reason. But
THIS!!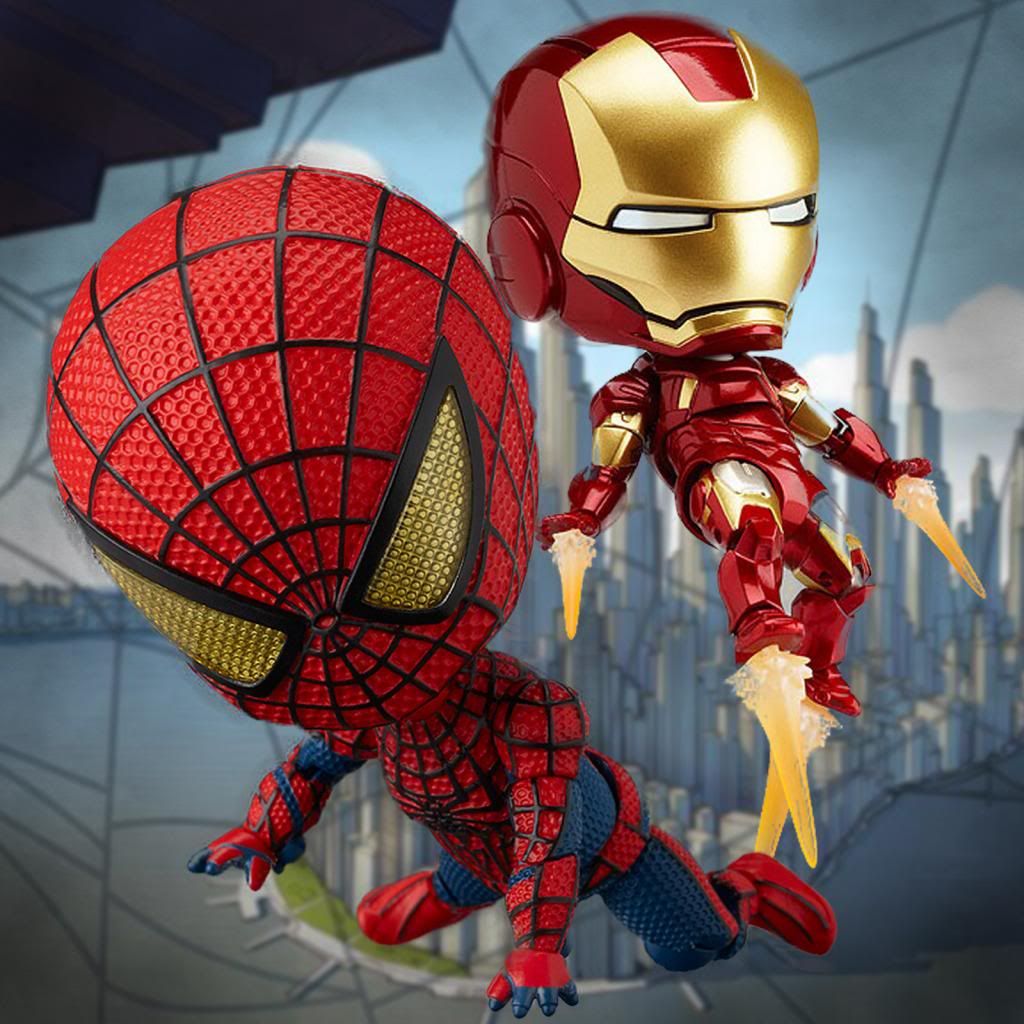 Nendoroid Spiderman Hero Edition (currently on sale now) and Ironman Hero Edition (Estimated 1st Quarter 2013) by Goodsmile Co are two great figures to be on your shelf. Spiderman Hero Edition is based on its latest movie release "The Amazing Spiderman" and Ironman is sculpted based on Ironman Mark 7 from "The Avengers". Which means we might see another release of the other Avengers members soon?
Correct me if I'm mistaken but so far I believe these two are among the first fully posable Nendoroid in market now. I mean yea you can pose your Nendo but to do that you need to remove the leg, body or hand with alternate one which for me not very flexible.
With cost around USD$49, the figures seems worth it with its quality.
Let's start with the released one, Spiderman Hero Edition. For information, the Nendo itself is the breed of both hand sculpture and 3D sculpture to bring more 'spidermanish' design and similarity. So that's why you can see the similar texture on the Nendo which reflects the real costume in the movie.
The Nendo also comes with Diorama Pedestal stand which brings more 3D looking stand for Spidey.
As commented by one of my Instagram friends, @tigermiyaw the figure itself has no problem to stand up by itself without the support but if you want to post it like the real spider you gonna have a bad time. Hehe.
Another lovely thing about the Nendo is that it lets you pose him swinging from his web above the night streets of New York with its diorama pedestal. The arm included with the stand is much longer than normal to allow for midair poses as you can see on the pictures above.
As the conclusion for Spidey, it is a must have item for both Spiderman/Superheroes lover and as well as Nendoroid lovers. I do hope Goodsmile Co will continue to release more Superhero Edition so that I would be another Nendo lover. Hehe.
Spider-Man Hero Edition
Manufactured By Goodsmile Co.
Released On : Nov 2012
Price: USD$49
And the next one, one of the richest man (and superhero) in the world, Goodsmile Co brings to you the invincible Ironman!!
Not yet being released, it is the second Nendoroid Hero Edition from Goodsmile Co and (might be) the first from "The Avengers" movie.
Portrayed by the famous Mark 7, it was the first to captured my attention before Spidey did.
Just like Spidey, the Ironman also comes with posable joint so you don't have to change its parts to get different poses.
Another best part about the figure is that it is also comes with nice 'above the sky' diorama which Stark Tower become its landmark. Just like Spidey, it comes with long arm so you can pose as if it is flying.
One of the advantage of the figure compared to Spidey is that the Ironman helmet is actually come with removable face plat so you can see Tony Stark face. That amazing feature makes the figure more worth it to buy apart from its price which is much more cheaper than another 'chibi' Ironman I saw at the current market.
Not much I can say about the Nendo as it is not in my hand yet. But when it does, I will bring more reviews about this cute guy. Be sure to grab it in market this March 2013 I believe. ;)
Ironman Hero Edition
Manufactured By Goodsmile Co.
Released On : March 2013
Price: USD$49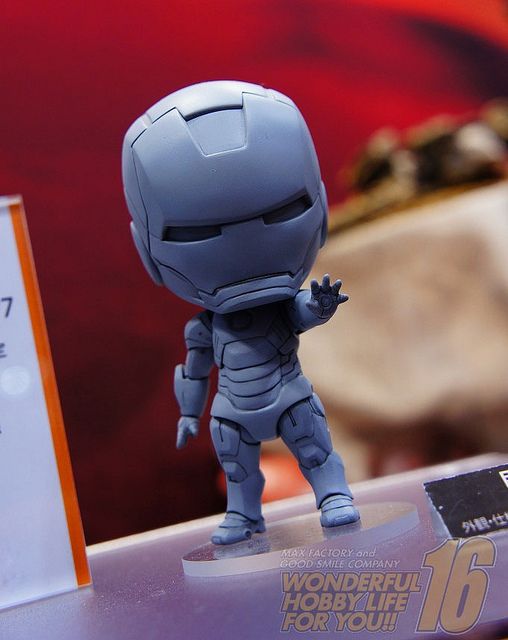 The Prototype
Credit to: Mikatan.Goodsmile