Man of steel was one of the best Superman movie I ever watched. From this movie we learn a lot about Superman. And because of that I was willing to preorder the Man of Steel action figure from Hot Toys.
It was quite surprising that Hot Toys release the Man of Steel's Superman really soon than expected. I still haven't received mine yet but the feedback from those who already did seems promising.
Kal-El, Clark Kent or Superman, an iconic superhero for decades has been portrayed by Henry Cavill, which for me a good choice to erase people memories about Superman Return.
As for now, I'll share with you guys the final product of Man Of Steel's Superman for you guys to see.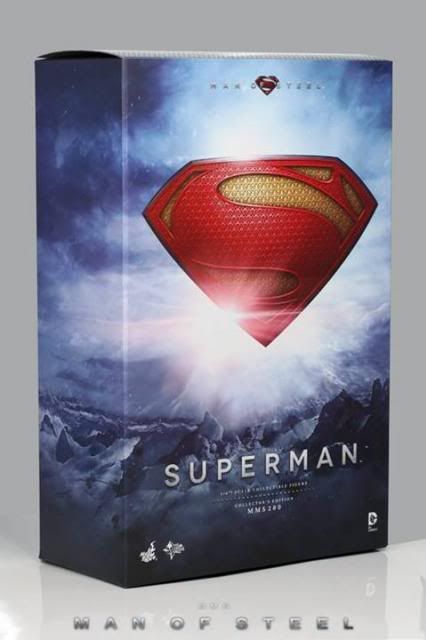 The Box
Displaying the prominent birth place of 'Superman' (not Clark Kent), where in the movie he met his biological father for the first time, the arctic.
It is quite a nice selection of image for the packaging. I love the 'S' symbol on it, make it looks more exclusive and definitive.
I would love to display the packaging along with my Superman's action figure for its aesthetical value.
But it would be a lot nicer if Hot Toys can give us more on the quality of the box itself. I do hope the box can be the thick type material, so it will look solid for those who wish to do the same as me, to display it with the character itself.
Maybe I will do something to the box when its arrive, which I might be making it looks more exclusive with thicker material. Or maybe not, since it might deduct the value. :3
There you go, the symbol whom no one will dare say they does not recognise it! Unless you only live for 5 second ago. Acted as stand, I might also use it to be my car's emblem (Which most civilise human specifically nerds would do). Just kidding.
This is one lovely stand, but still, I wish Hot Toys will do more than this, maybe so snowy or cracked effect, alongside with the 'S' symbol itself. or maybe my fellow customisers would do the challenge? Do share me the photos of what your idea as the perfect stand for Superman.
Or maybe I'll try some myself? :D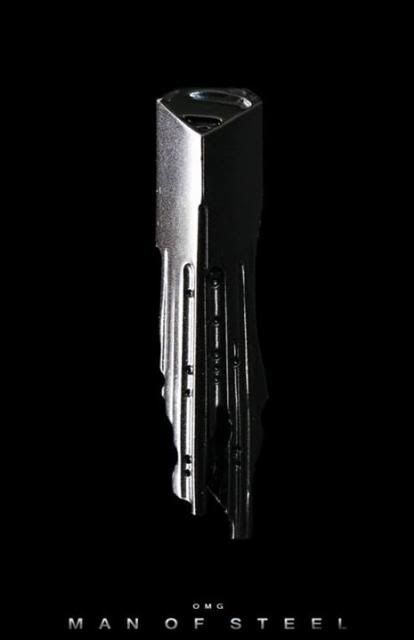 Exclusive Kryptonian key with the purchase of Hot Toys Superman.
... Andddd... I got it also with my 1/12 Mattel's Man Of Steel.
Ok so here goes, the majestic look of the new Superman actor, the bold and strong Henry Cavill!!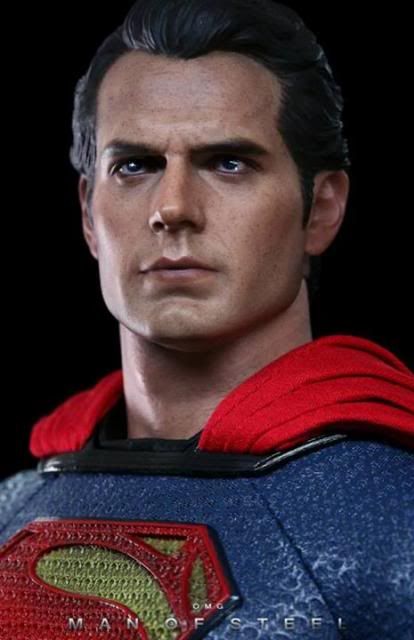 Wow is the only word I can pronounce now...
Yes, WOW!! That's the only word I can say when I first look at this pictures. At first, I'm quite concerned about how the finishing Superman will looks like (Since there were a few of final product doesn't meet the expectation) but when I see it, I feel no regret buying something out from Iron Man line. This Superman will be my second DC character after Bane.
Here is the full figure of 1/6 Superman, ain't it Sexy?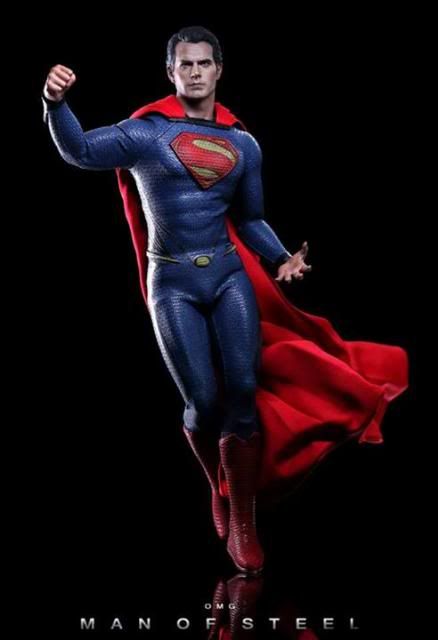 The stand sold separately.
The Senior & the Junior
Sissy side of Superman.
I,m not really sure whether you can do that Iconic flying pose but at least you still can punch some wall.

Ready to be sent to Asgard, facing Thor!
As for now, I'm really satisfied with the final quality of the Superman and can't wait for it to appear in front of my house... :)