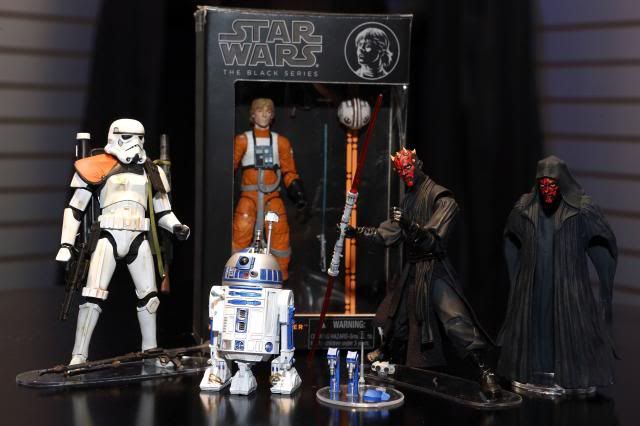 Have to be very sincere, I'm not actually a big fan of Star Wars but the news, which Hasbro will bring out 1:12 or 6 inches action figures was a news I awaited for ages! I was longing to create a scene where Captain America teaming up
with Stormtroopers or Han Solo with Deadpool (Yea I know there's 3 1/4 inches version of Marvel, but damn they looked awful!) and finally the release of the new series of Star Wars fulfilled my dream..!!!
With wave 1 contains 5 legendary characters from Star Wars Saga, Star Wars Black Series Wave 1 includes Luke Skywalker in X-Wing gear, R2-D2, Sandtrooper and 2 Darth Maul.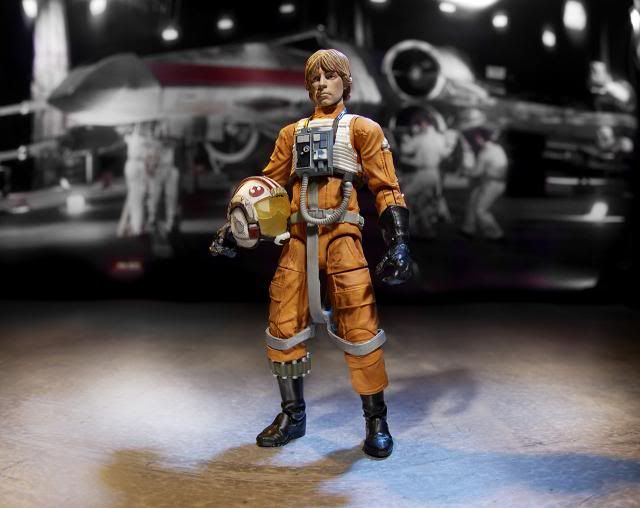 Suggestion price was $19.90 and will be released this August so aim your eyes at any toys store near you. I personally can't wait to have my 6 inches Stormtroopers for my toys collection. May the force be with you guys :D